For most of us, having been in lockdown on and off during an eighteen-month period has noticeably affected our usual habits. Socialising isn't what it once was so much, but also our eating habits, getting dressed and grooming, even our downtime activities and the past times that keep us mentally well. As the weeks and months went by, for self-presentation some of us chose to put comfort first and also food before our feelings. We started the initial lockdown with perhaps low mood and with thoughts that it was all going to be terribly difficult to adhere to the rules set by the government to essentially, stay cooped up indoors. But as the weeks wore on it became obvious how adaptable human beings can be and we noticed even more so as we went in and out of lockdown multiple times. Now that this restriction is over as we go towards this new version of 'normality' of sorts, things can seem daunting.
First and foremost, understand that you are not going through this transition alone. After stepping out into the world again, you may start to notice that everyone has been affected in some way whether it's socially, financially, or emotionally.  
Self-confidence and anxiety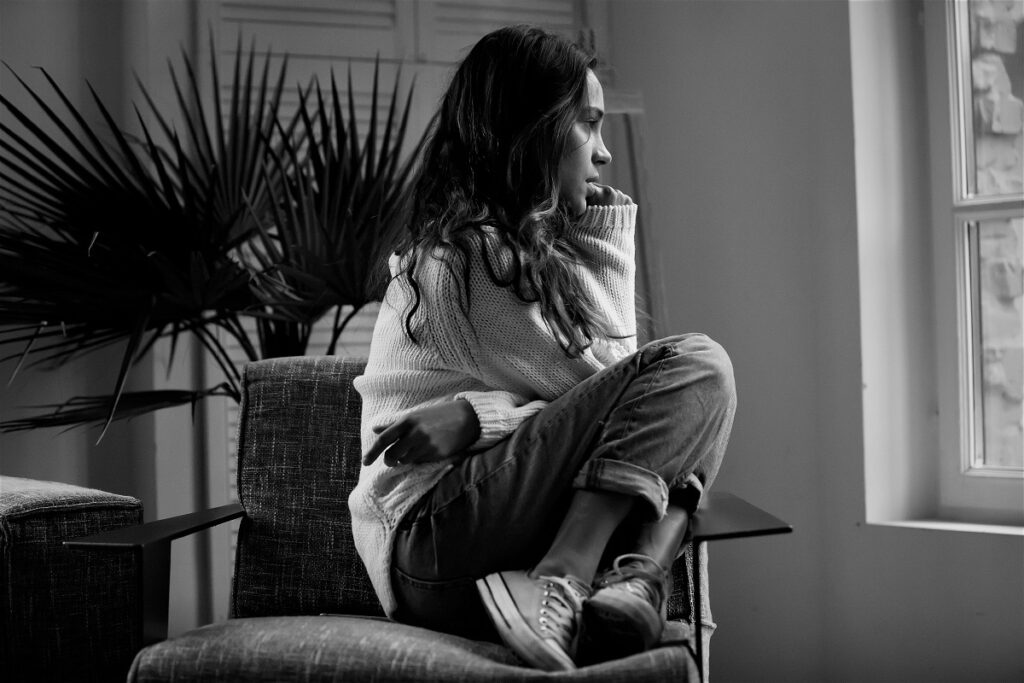 The next most important thing is to be aware of how to handle our self-confidence. It is an aspect of being human and how we function in the world that is impacted by the way that you think. Largely, how, and what you think about yourself. If you notice your internal dialogue is negative and critical, focus on how you can change that. Pessimistic thoughts of always seeing the bad side of things, create negative feelings which then lead to unfavourable actions and results. To feel more confident, you must train yourself to create thoughts that create the feelings that you do want. If you think right, you will feel confident and empowered.  
A key to carrying through this transition is to take it slow. It's okay to take baby steps. If you've developed anxiousness around going outside and being around larger groups of people, start small. Go for coffee at your local café or ask a friend to join you. The next step could be lunch out with a couple of friends. Later on you might consider going to the cinema or elsewhere where with larger gatherings. Think of it as exposure therapy. Once your body and mind has realised that being outside isn't so hard you will feel more confident to venture further. Be kind to yourself when you are feeling anxious, we have all survived the eighteen-month period and it's nothing out of the ordinary to have these feelings or worries. Once you accept the feelings and identify the triggers, you'll be better equipped to deal with them. 
Work related anxiety  

Another area that is surrounded with anxiety for a considerable amount of people is going back to work in buildings and offices after having worked from home. Whilst many employees are jumping at the chance of going back to work and being around others, just as many are feeling nervous for the same reasons. If this is a concern for you, have a chat with your employer. Usually, employers are more interested in preserving the mental health and well being of their staff rather than forcing them to physically come into work. If you demonstrated that you were able to work productively from home, your employer may be happy for you to continue doing so as you ease back into the office at a pace that suits you. 

Routine 
'The secret of your future is hidden in your daily routine' – Mike Murdock 
Efficiently readjusting to a life with structure requires a routine of sorts. During lockdown, the lines between weekdays and weekends became blurred, sleep schedules became non-existent, as well as timely meals, movement and even exercise. 
Start by implementing a simple routine, by perhaps referring to what your day looked like before lockdown. I'll give you a personal example. During the eighteen-month indoor period, my sleep schedule became so pushed back I eventually started sleeping through the daylight hours. My day began so late into the evening I'd stay up the entire night. This impacted my diet significantly. I ate during these late hours instead in the day. Another major issue was the lack of exercise. For obvious reasons, it wasn't an option for me to go out for a run in the dead of the night.  
As lockdown began to ease and officially ended on July 19, I slowly began to adjust my routine, or lack thereof. It wasn't easy at first, but the changes needed to be made to put the structure back into my life and to get my motivation back on track. Even though I was out of work, I knew I needed to implement change and re-establish good habits into my day. I was determined to get myself up each morning and literally forced myself to get dressed. My 'carrot' was a nice Starbuck's coffee and I would get some walking in to motivate my day. This gave me a reason to get out of bed, get dressed and groomed on a daily basis contrary to what has happened during lockdown. Staying in bed for long periods an not getting ready for the day was a habit I had to break out of.  
If your sleep schedule looks like mine did during lockdown, it might seem impossible to adjust quickly enough or even at all. But what worked for me might work for you. There was that one morning where I knew I had to change things. I decided to stay up all day. This was despite having been up the entire night. By evening time, I was exhausted! I slept the night through. When I awoke the next morning, I felt back on the road to a healthy sleep schedule. This could work for you, as it did me. If you have work or educational commitments, you could try this at the weekend to lessen the impact on your work or school day.  
Speak to a healthcare professional
Don't be too hard on yourself if you are experiencing fears, concerns, or reopening anxieties. After so many consecutive months of alarming images and statistics flashed through our TVs, radio, and social media each day, it's not uncommon to feel apprehensive about getting out and about into the world again. Wanting to voice your feelings is understandable and whilst speaking to friends and family may help, it might help to speak to a health care professional who understands the way we process change of this magnitude.  
These were just a few tips and gentle guides to hopefully help you adapt to life in the 'real' world again. Remember, we are all going through the same thing, your fears and struggles are not yours alone. Whilst taking the necessary steps physically and mentally, you will slowly but surely adjust to the new 'normal' with ease.
By Ruqqaiyah Adia
If you think you have a mental health issue self-refer to IRIE Mind or Talk Changes. Or see your GP for support from Tavistock & Portman.