A young mixed-race woman shares her story of growing up in the UK, between the inner city of London and Norfolk, East Anglia. Racial abuse became the trigger into a challenging period of mental health and her mother's serious illness. She wishes to remain anonymous. This is her story. 
This article carries a trigger warning. If you are having thoughts about harming yourself, get in contact with someone who is there to help: Papyrus for people under 35 are a UK suicide prevention charity. Or call the Samaritans on 116 123 
I was brought up by my white mother and do not recall experiencing any racism until I was a pre-teen and visiting my grandmother in Norfolk. We were there almost every school holiday (until I wanted to spend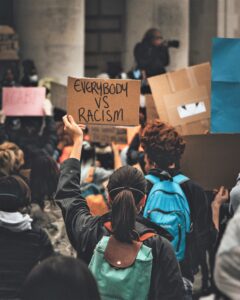 summers with my friends in London). But it was only when I was a certain age that I noticed I looked 'different.' I felt like I was looked at as if I was 'different.' I was in fact treated 'differently' by some of the locals.  
My sister is three years younger than me. She bore the brunt of this racism when she played out with the neighbour's grandson. He was one of the only children (besides one other family) who things felt normal with. I was a homebody, but I would sometimes have to go and get my sister to come in for lunch or at those times when I'd have the rare urge to go out and play too. I remember clearly on one of these occasions the day another kid called my sister the n-word. I was furious. I also felt absolutely powerless to protect my sister. 
I was triggered and became hyper-aware of my tanned skin, curly hair, and African features of which I was proud. I was not going to let anybody make me feel inadequate or bad for looking different from them. My awareness also changed as I began to notice how my school friends who were black girls and boys were treated differently from my white friends. The behaviour of the parents was surprising and that this was happening in London which I saw as diverse in terms of ethnicity. Why were we treated differently? Why was this being allowed? And why weren't more parents, teachers, authorities fighting for change? 
Fortunately, my mother was very vocal. Never holding back, her with one other parent, I remember them defending my best friend against the ignorance. Looking back this was both sickening and shocking. I also began to notice how black students were a target for some teachers. Perhaps that's why I chose to be a teacher. I wanted to empower the children that are marginalised by the system and those from disadvantaged backgrounds that deserve to reach their full potential alongside everybody else. I still do.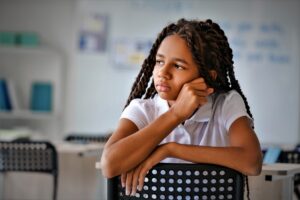 I was one of the few black trainees during my teacher training qualifications. Throughout my career as well as other jobs I had prior to teaching, it has been apparent that black employees are a minority in positions of leadership and management. I recognise I have been treated differently because of my ethnicity as well as my gender. It is uncomfortable to have that awareness at the forefront of your mind for your whole life. It's beyond uncomfortable that this is still prevalent everywhere.  
Another challenge I have battled with since I was at least my early teens was stress, anxiety and depression. My mother was diagnosed with cancer when I was fifteen years old and I essentially became a young carer. We were lucky that my grandmother was able to move to London to support us. My uncle was always on hand when needed too, but we were a small family and life was hard. I have still not been able to re-visit the trauma I experienced during that time. School for me were sometimes 12-hour a days because we could not afford our own computer or internet. I had taken over most, if not all the household responsibilities and was working at the weekends. I received counselling and had a mentor by way of support from the school. This went on for around three years whilst my mum had treatment and my part time work increased. This was up until I went to university in Coventry. Another place where it was clear I was different. This time the additional identity of being a 'student' was added pressure – this wasn't necessarily a positive thing for some of the locals. 
The battle with my mental health continued. The night before I moved to Coventry for Uni I attempted suicide. I do not recall much of that time in my life as I feel it has become part of my suppressed trauma. There was a lot going on. But I do know the hospital did not take my suicide attempt seriously. I moved away to university as expected the next day. I wanted the help, but I do not recall any follow up appointments or any referrals to mental health services and it was brushed under the carpet by my family. Stigma perhaps? 
Still suffering from progressive episodes of depression and constant stress and anxiety, I rarely feel fully relaxed. I was feeling better when I left my last school position to start my master's degree. I started a new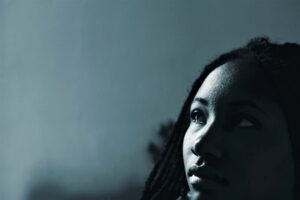 part time job in forensics alongside my studies and have since been feeling regularly unwell again. Luckily, I still have a job, a supportive fiancé and we are planning to move to our first home soon. We were having second thoughts about where we wanted to buy a house due to the racism we have both experienced in our lives and want to feel safe. We've decided base things on what we want rather than focusing on 'what ifs.' I know not everyone feels this way. It's not easy. 
Putting a positive spin on our outlook, doesn't mean I have stopped recognising the disparities across the many sectors in education and work environments. I will continue to fight against them. We cannot hide from the evidence, statistics and brave, personal stories shared by those of us who are seen as 'different.' Our voices matter. One of the positives of social media is that unheard or marginalised voices in society can share their stories and be heard around the world at the click of a button. Despite the devastating effects of the Covid pandemic, the Black Lives Matter movement has opened platforms and more opportunities for black people in industries that were predominantly white. On the other hand, we need to remember those still struggling with their mental health during this time and in coming out of Covid-19 lockdown. Whether a mental illness has developed because of Covid impacts or if somebody was already unwell, imagine what they could be going through now. Those suffering in silence or without support need to know or be reminded that there is help available and they should reach out and keep on talking.