Feeling stressed anxious or concerned about your mental health, City and Hackney have local services to help.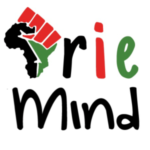 IRIE Mind
The IRIE Mind project champions black mental health and provides community-based solutions to mental illness. The project itself is Black-led to reflect the culture and know-how of the individuals they work with. There is a strong emphasis on ensuring that the methods used reach the needs of the Black community. They adopt informal approaches alongside a whole range of activities.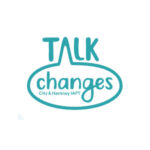 Talk Changes
Talk Changes is an NHS Improving Access to Psychological Therapies service, provided by Homerton University Hospital NHS Foundation Trust'. They are a friendly team of Psychological Therapists who are trained in evidence based talking therapies to help people overcome common mental health problems like depression and anxiety. Staff are committed to providing therapies that are respectful and personalised to individual needs. You can refer yourself without going to your GP and the Talk Changes team will help you find the right therapy for you.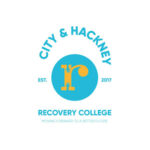 City and Hackney Recovery College
The Recovery College in City and Hackney has been designed to develop courses that empower people to become experts in their own well-being. We are open for all and anyone can enrol, we are proud to support and work with those diagnosed with a mental illness, their families, carers and staff.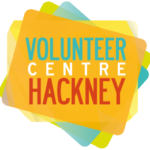 Volunteer Centre Hackney (VCH)
Volunteer Centre Hackney (VCH) projects enable people with disabilities or mental health needs, local employees and lone parents – to make a difference and meet life goals. They offer bespoke volunteering opportunities and tailored support to ensure all volunteers have a valuable experience and benefit from positive outcomes like improved wellbeing and steps towards employment.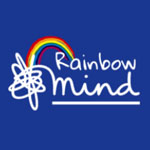 Rainbow Mind
Rainbow Mind – Championing LGBTQ+ Mental Health in London and Greater Manchester is a project led by Mind in Salford and Mind in the City, Hackney and Waltham Forest, aiming to tackle mental health issues specifically for individuals within the LGBTQI+ community across both Greater Manchester and London.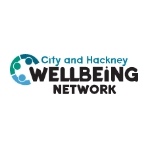 City And Hackney Wellbeing Network
Holistic support to improve mental health – The City and Hackney Wellbeing Network, offers high-quality free support to help people prevent the onset of mental health problems and alleviate issues such as stress, anxiety and low mood. We also offer support to adults with severe and enduring mental health condition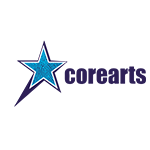 Core Arts
Based in Hackney, Core Arts promotes positive mental health and wellbeing through a college-like environment of creative learning. Providing quality education, training, employment and social enterprise initiatives that enable people who experience mental health issues to overcome barriers, fulfil their potential and participate fully in their community.

Primary Care Psychotherapy Consultation Service
PCPCS is a talking therapy service based in Hackney and provided by the Tavistock and Portman NHS Foundation Trust. We offer both individual and group therapy, informed by psychodynamic thought, where we empower people to explore the less obvious aspects of why they think or feel in a particular way. Currently we provide both remote and face to face appointments (these take place in local GP surgeries around Hackney). We are an inclusive service and see patients from a diverse variety of backgrounds, including patients from Black, Asian and minority ethnic groups as well as LGBTQI+ people. You would need a referral from you GP to access this service.
Emergency and Crisis Services in Hackney
City and Hackney
East London NHS Foundation Trust and Mind have joined forces to launch a trio of services available 24 hour a day to support local residents in the City of London and Hackney available at weekends, bank holidays and outside office hours.
The Walk-in Crisis Cafe
SUN
24-Hour Helpline
Mental Health Crisis Line
The crisis line is available to those who currently require an urgent mental health assessment, support and arrangement of treatment. The Crisis line will consider options that are suitable to support service users in crisis, either by phone or face to face depending on the severity of need.
Service User Network (SUN)
SUN is for people who experience emotional and psychological distress, frequent mood changes, emotional instability, self-harm and/ or have thoughts of suicide. It is a supportive and therapeutic group for individuals to develop self-help management strategies to prevent future crisis.
Maytree House
Maytree's house is open 365 days a year for people when they're feeling suicidal. They provide a unique residential service for people in suicidal crisis so they can talk about their suicidal thoughts and behaviour. We offer a free 4 night, 5 day one-off stay to adults over the age of 18 from across the UK. maytree@maytree.org.uk
Perinatal Service City and Hackney
If you are currently pregnant and suffer from a complex, long term serious mental health condition and on medication. Or if you believe you are becoming unwell with a serious postnatal illness for the first time and unable to access your GP, to discuss a referral to our service, please call the local perinatal team to discuss your needs.