When it comes to surviving lockdown, I don't know if my story is average. As a single woman, there are obvious pros and cons to having survived this wholly unexpected event in this way. Furthermore, as a researcher and entrepreneur a few years deep into remote working, I thought I had gotten off lightly when I barely noticed the transition into our first lockdown.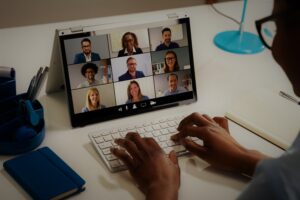 I was fresh into an intensely transitional period that had lasted all year. Work life, friends, family, a brush with a cult, it had all kept me busy, but most importantly the kind of busy that acted as a framework for self-interrogation and growth. I had to take a lot of time and spend a lot of energy getting to the root and reason of everything ahead of me. The mix of conflicts, opportunities, and challenges from my past experiences, I knew that the only way out was through. It wasn't just about what was in front of me. Why was it there? 
In the past, where I'd wandered blindly into or overstayed the time I was meant to be in a certain place or situation, the exits have always been abruptly and in some cases impolitely forced. I figured 2020 was not a year I would allow myself to be caught unaware. As a starting point, I had to become very comfortable with not knowing and embracing the fact or idea of I don't know. Not least because of ambiguous and confusing messaging about what was allowable out in the world, but also because in The Spirit of Intimacy by Sobonfu Some, she explores how entering into ritual (as with any extended process of inner exploration) first requires acknowledgement of the unknown. This very much caught my attention because it woke something in me.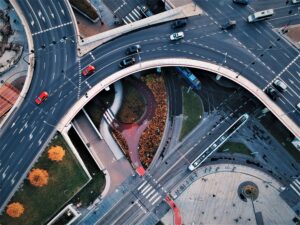 When we find ourselves able to listen, our bodies will tell us what time it is. The body will know when it is time to eat, to sleep, to play, to retreat from the world and connect. Consequently, the call to all the above is usually mitigated via a call to capitalism. A system that can dictate, this is when you take a break, there's still more to do, you haven't earned enough this month… Covid-19 lockdowns have exacerbated this very issue. Being able to live in sync with our bodies is a privilege. One that lockdown reminds us not everybody has and that even fewer of us know how to reclaim.  
Many of my clients don't have as much control over their time as they would like, but for the many that do, we've slipped into replicating capitalism in our own homes and private spaces without challenge. When it comes to our mental health, it's important for everyone to seek awareness of the habits they ascertain and that they didn't create, and how they may no longer be of service.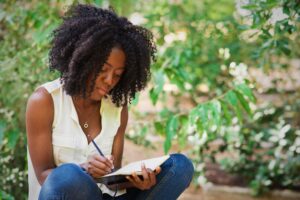 For Black people, and in particular the Afro Caribbean diaspora, reclaiming this awareness is a radical, and therefore often quite difficult act. Although making it a daily mantra may help, it's not easy to simply say, 'I reclaim my time.' We have legacies of epigenetic and ancestral reasoning to unravel, where the people who came before us did what they had to for survival over the sharpest ends of capitalism ever felt.  
As such, remember to be kind to yourself. Your body might be speaking a language for which you no longer have all the vocabulary. Even if you can't interpret the signs or instincts, give space to what is there for you to glean. In whatever way you can find it and however works for you. The truth is the clock hasn't stopped, our stories are still being written, and especially we're now meant to live as if we're standing on the shoulders of those who are proud to hold us up.  
By Mara Livermore