What particular stressors, life events or outside pressures affect under 35-year-old black men in the UK?
Since 2003, Worldwide Suicide Prevention Day is recognised around the world to raise awareness and as a motivation to take action to prevent these types of death. WSPD is hosted by the IASP, an international body dedicated to preventing suicide, its behaviours and to alleviate the affects. Suicide can devastate families. Then there's the impact on the wider community with up to 135 others affected by one person dying in this way. The reasons behind somebody taking such an action are myriad. They are complex. They are grounded in our mental and emotional well-being based on the individual and their place in and perspective of society.  
For people from the African Caribbean Heritage (ACH) community there are specific issues that relate to mental health and that may lead to a crisis, to being detained under the Mental Health Act 1983 and in increasing cases, to suicide. The recent UCL Covid-19 Social Study found that in the last eighteen-month rollercoaster of emotional upset that we have all experienced, people from ACH and Asian backgrounds suffered most with depression and anxiety and had lower levels of happiness and life satisfaction. Reports of loneliness, thoughts of death and self-harming were again said to be higher in people coming from outside a white background. Anything that was set to exacerbate the difficulties of being in a pandemic lockdown counted higher in ACH and in Asian communities.  
In 2019 the Nuffield Foundation also revealed something of a crisis in the high rates of male suicide. Currently, in the UK, young black men are more at risk when compared to their white counterparts. In the pandemic response, their plight has gone unnoticed and in addition, there are longstanding inequalities that are driving mental health needs in this dangerous direction.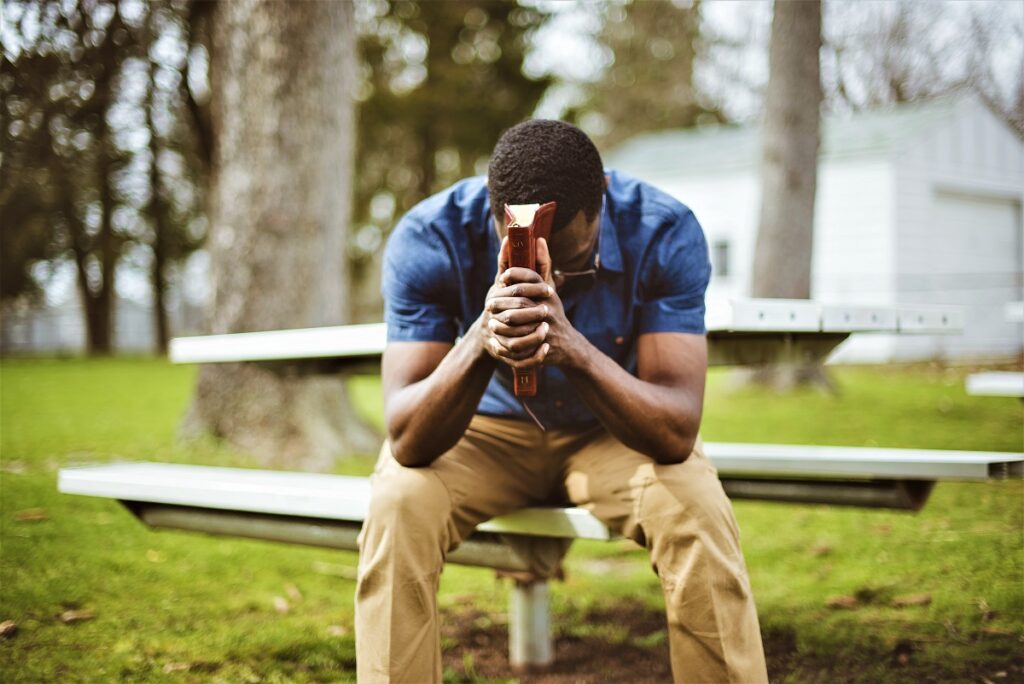 A large majority of the population of young black males whose stories go unheard have done and do things by the book, so to speak. Achieve the right grades at school, go onto college, university, and the world of work. Involvement in the community in this way does not preclude the higher-than-average possibility of being disproportionately targeted as part of the government stop and search initiative. Although rates for all ethnicities in the UK have fallen since 2009/10, in 2017/18 out of every 1000 ACH people 29 were stopped and searched compared to 3 in every 1000 white people. Additionally, Metropolitan police in London had the highest rates of incidents in 2017/18. A proportion of these will have taken place in the Hackney borough. These figures do not include searches on vehicles by the British Transport Police.  
When somebody is stopped by police more times in any given year than their white or another ethnicity peer, when they are standing in the street seeking to remain calm under the glare of passersby, what does that do to self-esteem, confidence and other aspects of the emotional state? Over time, this type of intervention in somebody's life can take its toll. Systemic racism is constantly having to adapt and modify self, such that others are not threatened by the stereotypes that come before is a source of mental and emotional stress. Somebody living life this way, may not even recognise the effects of racism being a 'normal part of every day.  
Rethink Mental Illness state that, people from BAME backgrounds are more likely to be living in poverty than white people. And people living in poverty are more likely to develop and experience mental health issues. They also set out some of the reasons for different rates of mental health, inequalities in wealth and living standards, bias, discrimination and racism, stigma about mental health, and they are less likely to have mental health issues identified in the criminal justice system. Assumptions are made on representation of ACH people involved in the criminal justice system which leads back to discrimination, bias and racism.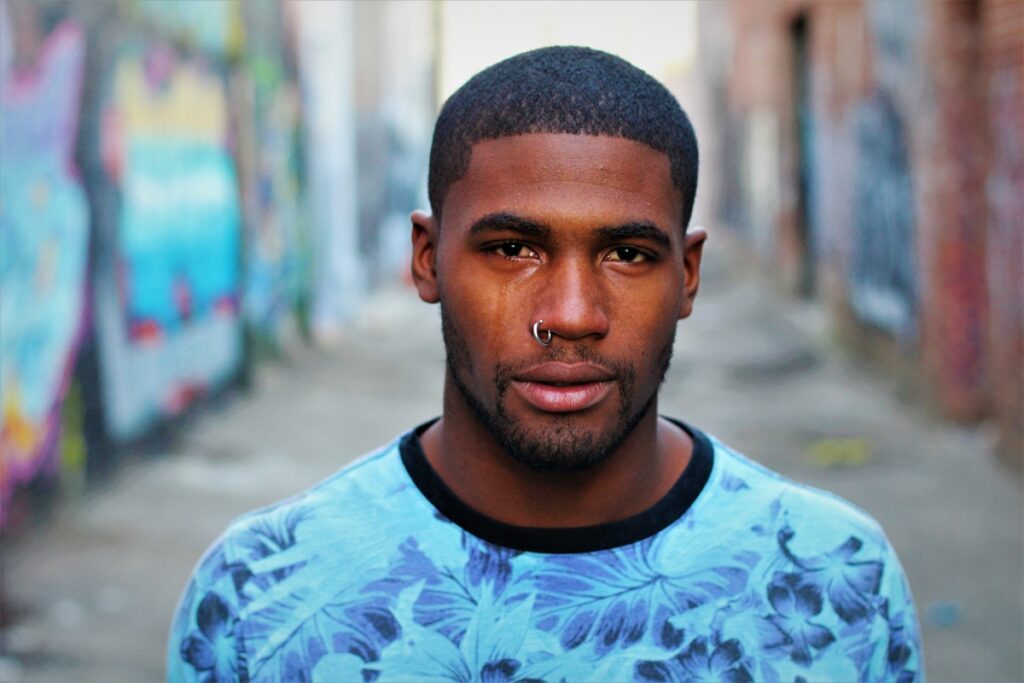 The Institute of Race Relations recently published a report by CODE, on policing, racism and the Covid-19 pandemic. Key findings point to statistics showing the greatest impact being on racially minoritised people and communities. The combination of new police powers and historical racist practices have caused 'excessive control and heavily racialized police practices. Accounts by those affected, who also felt it vital to use a smartphone to record incidences, state the burden of navigating, managing and de-escalating police encounters.  
Relationship breakdown, reduced access to children, pressure from the workplace or failing businesses, combined with childhood trauma from abuse can culminate in a mental health crisis. Young ACH men and women and in particular young men are more likely to report mental health concerns. They are also the least likely to seek help. The probability of a buildup of pressure is significantly high with the level of competing demands to overcoming adversity. This can lead to paranoia, isolation, hearing voices and other acute mental health problems of which stigma, fear and misunderstanding is not uncommon.  
To set about rebuilding from the inside out the social issues that exacerbate mental health issues in ACH people must be acknowledged in order to improve outcome. The underlying causes must be acknowledged, awareness raising is vital for the necessary actions to begin to mobilise the community to better health. Recognising these causes and conditions is particularly important to young black men and their families. This is a large part of what will push positive action for better mental health.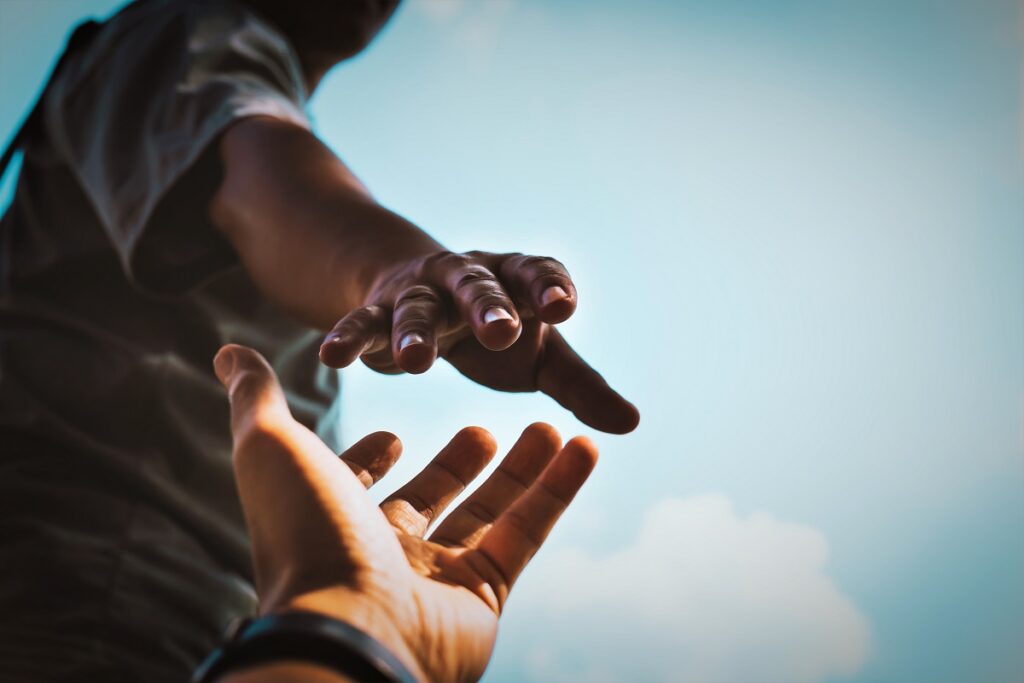 At this time, prevention of suicide falls on close family members. Ask yourself what particular stressors, life events or outside pressures affect under 35-year-old black men in the UK? If your relative seems to be isolating themselves to the point where it is noticeable, so not ignore the thought you had about this being outside their usual behaviour. Take an action. Perhaps they are not turning up to regular meet ups such as Sunday dinner at the parents' home or telephone calls have fallen off. These are the moments to follow your instincts. Reach out. That one phone call to say either explicitly or without mentioning any concern, could make the difference and cause the mindset shift. This could mean the person asks for help or at the least any suicide ideation is interrupted in time enough for them to seek a different course of action. 
By Esther Poyer
Papyrus for people under 35 are a suicide prevention charity in the UK. If you or somebody you know needs support, there are plenty of resources to explore: 
CALM: Campaign Against Living Miserably 
Childline (For people under 19)