Mira Kolluri from IRIE Mind writes about self love and relationships from the perspective of how we set aside stereotypes and notions of self that exist outside of ourselves. A conversation with a work colleague sheds light on five tips that will help you cultivate good self-care.
In the field of psychology there is always so much to learn. Knowledge is ever growing and there is so much to take in. From relationships and friendships to the mind and being, psychology is a useful tool in our understanding of how these relationships work, the important role culture plays in these relationships, and what relationships look like to different people. I have explored different areas of interpersonal psychology and couples therapy, but as a South Asian woman, I am not experienced in Black love, so I asked a colleague I work with to share her story with me.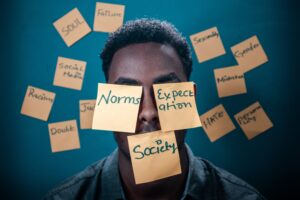 As our conversation progressed, I was comforted by the realisation that we shared many similarities. Not just throughout the cultural aspects of our life, but in the relationship component as well. Society places a lot of pressure on both men and women to fit into stereotypes which can be quite daunting and can hurt our own perceived version of our self. Men are taught to be strong, hide their emotions, and shut down any type of expression that is not deemed 'masculine.' Women on the other hand are expected to be vulnerable, loving and cater to the needs of anyone she may take care of. These expectations and images of ideal behaviours can damage us in the process of discovering and developing our inner selves, especially in relationships when we're trying to express our needs, boundaries and love languages to others.
My colleague stated that, 'men are typically not socialised to communicate emotions. If you are not taught or modelled then it is not done easily.' In the interview I had asked my colleague what she looks for in a partner. She stated that her partner must embrace her culture, obtain Christian values, and have the perfect balance for both partners to take care of each other, be cognizant of each other's emotions, and not to be overwhelmed by defining stereotypes of how to act in relationships .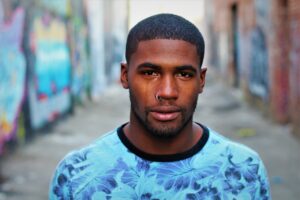 For example, it is okay for a man to be vulnerable in his expression of his emotions without emasculating himself and it is okay for a woman to stand up for herself with pride and authority rather than being seen as a product of stereotypical female tenacity and aggression.
As the years progress, society as a whole has become more accepting of how we as individuals express ourselves on our ever growing spectrum but its important that we still engage in conversations and challenge standard male and female stereotypes . It is important not to allow stereotypical representations define who we are in our path to find love. When trying to find a partner it is important to find that perfect balance and set aside those expectations that society places on us. To conclude this article, I want to give 5 tips on finding the importance of self love. Regardless of race or culture, this is where finding what you are seeking in a partner first begins. 
1. Allow yourself to make mistakes
Never be afraid to make mistakes so you can learn and grow from them. You are not the person you were five years ago. As human beings we are not perfect and we are constantly changing and growing. Even if you may feel like you're not doing your best have the confidence knowing you are always trying your best!

2. Put yourself first always! 
Don't feel bad about doing this, Self care is you taking back your power. If stressed, take on forms of self care such as taking a bath, lighting a candle, or exercising. Finding the time to decompress can help you on the journey of loving the self.
3. See beauty in the simple things
Change your perspective, I found that noticing the smallest beauties in life or doing an act of kindness makes my day. If you notice at least one beautiful thing a day, you will feel at peace.
4. Practice Gratitude
Gratitude not only gives you different points of view, it's also important and crucial in finding joy. Acknowledging the good you already have in your life is the foundation for all abundance.
5. Be kind to yourself 
Speak kindly to yourself, we are our own hardest critiques. Take moments to love, cherish and praise yourself inside and out.
by Mira Kolluri
If you think you have a mental health issue self-refer to IRIE Mind or Talk Changes. Or see your GP for support from Tavistock & Portman.