Loneliness, I found myself growing resentful of the word. The more my celebrations of independence were rebutted by the implication of it, the more I felt as though the only person convinced, I wasn't lonely was me. Transitioning to living alone felt as though I was moving onwards and upwards, curating a space unique to me that allowed my physical and mental wellbeing to flourish. But as I looked to rejoice in my newfound independence with friends or family, I often found myself on the other end of the question "But do you get lonely…all by yourself?".  Although many only offer the question in the hopes of being a confidant, offering compassion to allow a moment of vulnerability, in admitting that although I may be by myself, I am, in fact, not self-sufficient which forced me to learn healthy ways to accept and combat my thoughts of loneliness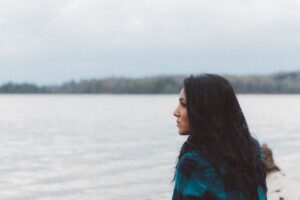 For a while I continued to feel disgruntled by the question, I was overwhelmed by the idea of being pitied or seeming needy and began to feel obligated to make it seem as if I never was lonely. I soon realised that I was not annoyed by the idea of seeming lonely, for it was inevitable regardless of your circumstance, but the possibility of not seeming content, especially after I'd sacrificed so much in life for my pursuit of happiness and still felt everything but. The feeling of genuine content began to escape me through the years as I'd become a homeless teenager after leaving the family home due to domestic violence. I started off sofa surfing with friends and relatives who would have me, to then settling down into a temporary accommodation and finally finding my own permanent accommodation to live in.  Upon reflection, I was driven to change based on my lack of content in life at time and once the main physical aspect of having a "Home" was no more, it felt as if gaining one would be the answer at this point.
My dissatisfaction and apathy had led me to romanticise my existence and dwell on the reverie of fleeting moments of content I'd felt, in staying in the bath longer than my mother may have allowed, returning to my safe space and being greeted by nothing but the love of my cat or even the simplicity of leaving a dish to be washed tomorrow at my own convenience without any backlash . It was at this point I realised that loneliness was a passing state of mind appearing in many forms, I didn't only feel loneliness when I was physically alone or had nothing, but also in the presence of others and even when I had achieved things I'd believed would bring me a sense of belonging. So instead of focusing on the moments where I felt lonely, I started to pay attention to activities that excited me and people who made me feel kindness and enjoyment in their presence. At the peak of my loneliness,  I felt like an urge to reintegrate into society and be more proactive with my time and energy.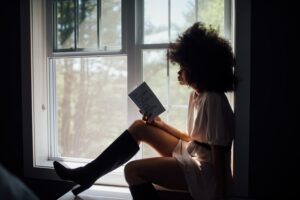 My first real step back into society was working again, I'd forgot how interesting it could be to interact with so many people throughout the day, and even the simple feeling of the sun shining on me on the way to work began to lighten my mood, as it was such a large juxtaposition from being stuck in my hostel room with no natural sunlight. I started going out for my lunches at a newfound favourite spot, began to play sports with a friend on my days off, made regular visits to the library even when I had my own set of books to make a day out of it, began to collect polaroids of graffiti and the more I embraced all the different ways I could spend a day the less it felt like they were dragging. The more I began to engage in more physically, mentally, and culturally enriching activities the less intense my loneliness felt, and I began to understand a quote I'd learned once before. Ralph Linton once said, "the human capacity for being bored, rather than social or natural needs, lies at the root of a man's cultural advance", I feel boredom is the first seed planted before loneliness fully takes its shape, the urge for stimulation leads us to find ways to preoccupy ourselves, when we are majorly under stimulated we may turn to boredom eating, using alcohol and drugs and high-risk sexual behaviours that aren't cultivating patience and self-sufficiency as means of combating loneliness.  Through these actions you will not achieve satisfaction beyond temporary release, psychoanalyst Donald Winnicott believed that "paintings and films, prayers and rituals but also addictions and compulsions all perform the same action as a child's bear", each comes down to one aspect of seeking comfort but comfort through these means are only  is a temporary simulation of pleasure and once you understand that it is a temporary experience, then the discomfort that may follow may not cause as much suffering as it once did.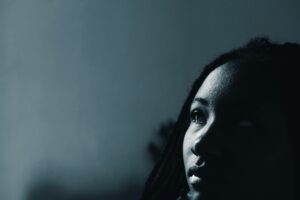 When we begin to draw inspiration from within rather than being dependant on external circumstances, it becomes easier to understand and combat the thoughts that begin to brew when we are consumed by loneliness. Thoughts of loneliness can exacerbate the effects of common mental health illnesses like depression and anxiety, in the long run prolonged loneliness can lead to complications with your physical health and begin to disrupt aspects of your life such as your sleeping schedule, so it is important to be able to incorporate activities that are stimulating your mind, body and soul into your routine and alternate between activities that inspire you to be proactive. Loneliness isn't simply a negative emotion, it is a normal and can even empower us to seek change and actively search for ways to engage our passions and spirit but also learn to be comfortable in our own presence and seek refuge in your own divine energy in a space that is safe and unique to you without feeling withdrawn.
Whether you have been struggling with loneliness recently or throughout COVID , If you or somebody you know is feeling stressed, anxious or concerned about a mental health issue City and Hackney have local services to help. Visit the 'Get Help' section of the Chatworks Digital Platform for information on the multitude of local services we work closely with that can provide the right kind of support for the people of our community.